Where To Find Me This Christmas
I can't believe it's November already! Where has this year went? With only 7 1/2 weeks till Christmas I thought it would be a good time to let you know when and where I'm exhibiting.
I specialise in designing and making bespoke jewellery commissions for special occasions, alternative engagement and wedding rings, so if you are looking for a special, bespoke gift made in time for Christmas you have until Sunday 6th November to get your orders in. Alternatively, if you would like to purchase a ready-made piece of jewellery from one of my collections, you can come visit me at one of my Christmas Craft and Design Fairs.
This is a list of the craft fairs and upcoming events that I'm exhibiting this winter.
Flock at The Barn, Banchory
Friday 18th, 12-7pm
Saturday 19th, Sunday 20th November 10am-5pm
Saturday 26th November 11-5.30pm
3D2D Assembly Rooms, Edinburgh
Saturday 3rd – Sunday 4th December 10.30 -5pm
TeaGreen Events, The Bowhouse, St. Monans, Fife
Saturday 10th December 10am – 4pm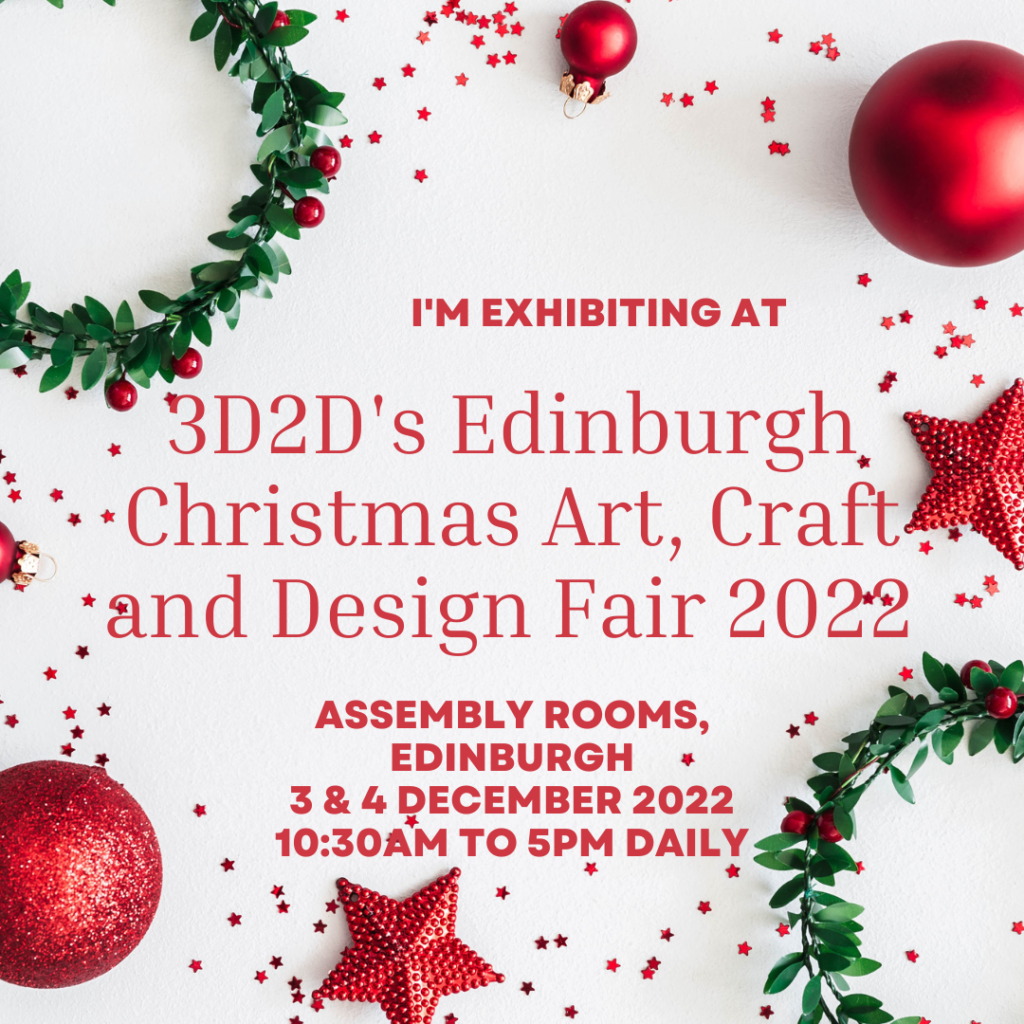 So please save the dates. I hope to see you at the events. They are a fantastic alternative to the normal retail shopping which will be a fun and inspiring day out. You will find really special, handmade gifts for your loved ones. Come along and support small independent, local businesses and meet the people who make the products.

Genna x