To tie in with the launch of my new collection and the new branded website, I did a Pop up in Hayley Scanlan's flagship store on the Perth Road, Dundee. Hayley is an award winning fashion designer with many celebrity clients so it was great that she asked me to take part in a pop up in her shop.
We are both launching new collections and our pieces were red and black so our work looked great together. I styled my necklace with one of her dresses and they look great together, don't you think?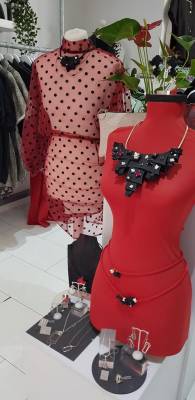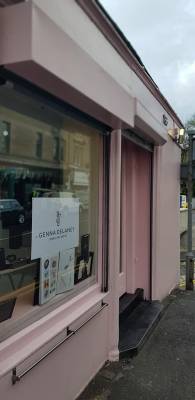 My new 3D collection is available to purchase through my website and I will be adding more pieces to the online shop later next week. I'm also taking part in lots of fairs this festive season so you will be able to see the collection up close, try on and buy directly from me at the fairs.
Check back to my blog to find out more about the festive events.